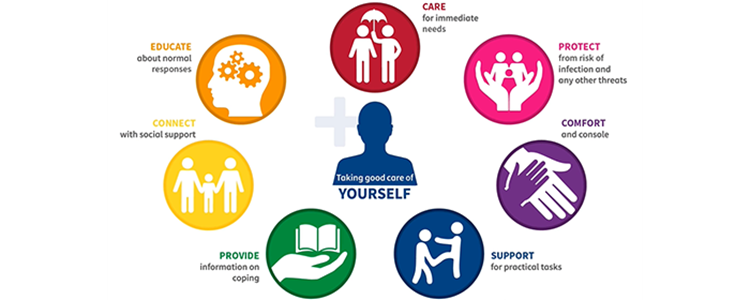 Psychological Wellbeing for you & your team
As the pandemic and its effects will be felt for a long time, the NES Psychology of Dementia team have developed a series of podcasts to support managers and staff.
These resources promote psychological wellbeing, including the use of Psychological First Aid (PFA), and practical strategies to protect managers and staffs psychological wellbeing when faced with heightened stresses when at work.
Written for the care home sector, but applicable to managers and staff everywhere, the podcasts are based on the e-learning modules developed by NES Psychology:
The 3 podcasts are:
Head of Programme Claire Donaghey said:
"All three are available as video and audio files – so that they can be accessed in whichever format is most suitable and helpful for your staff. We recommend that when first watching or listening to the podcasts, they are watched/listened to in the order they come. However, we have made them into separate resources so that staff can go straight to the topic they are wanting to learn more about.
"We hope you find this series of resources to be a helpful addition to the resources you already have. If you have any questions about these resources, please do not hesitate to contact the Psychology of Dementia team."
---