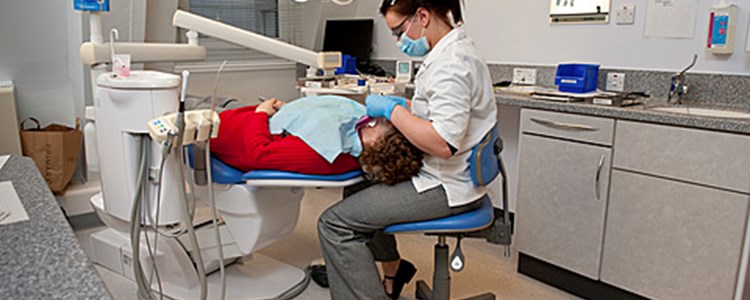 Primary care dental staff show variation in well-being over time during pandemic
An investigation into how the COVID-19 pandemic is affecting the well-being of dental practitioners and dental care professionals has found that staff showed, on average, a deterioration in their well-being over the time period studied.
Some staff actually felt less exhausted over time whereas others deteriorated at a significant rate; in other words, there was substantial variation in their response to the longer-term nature of the pandemic.
The project has also identified significant concerns surrounding the sustainability of dental services and dental training programmes in the medium to longer term.
NES Dental Director David Felix said:
"This important work builds upon earlier reports from the same investigation and lends further evidence to the need for the development of suitable and ongoing measures for supporting the mental well-being of dental practitioners and dental care professionals in Scotland.

"NES continue to look at how to incorporate into our work at both the level of the individual and the wider team. The findings are also relevant in terms of policy and system-wide interventions and we shall continue to share and discuss these implications with our key stakeholders"
To read the two most recent publications please click on the links below or visit the Scottish Dental Practice Based Research Network.  
Questions can be directed to Jennifer Knights, Specialist Research Lead at jennifer.knights@nhs.scot 
Freeman, R., Knights, J., Beaton, L., Araujo, M., Yuan, S., Clarkson, J., Young, L. and Humphris, G. (2021). Prediction of emotional exhaustion over the course of the COVID-19 pandemic in primary care dental staff: an intensive longitudinal study. BMJ Open, 11(12)
Knights, J., Beaton, L., Young, L., Araujo, M., Yuan, S., Clarkson, J., Humphris, G. and Freeman, R. (2022). Uncertainty and Fears Around Sustainability: A Qualitative Exploration of the Emotional Reactions of Dental Practitioners and Dental Care Professionals During COVID-19. Frontiers in Oral Health, 2 
---