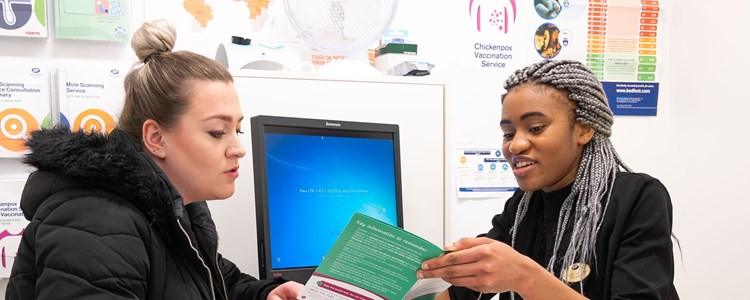 Pharmacy Foundation support guides
New materials to help Designated Supervisors and Trainee Pharmacists
NES have developed two new resources to support the new Pharmacy Foundation Training Year (FTY). These are:
NES Pharmacy Foundation Training Year (FTY) Designated Supervisor Guidance Booklet Cohort 2021/22
NES Pharmacy Foundation Training Year (FTY) Trainee Pharmacist Guidance Booklet Cohort 2021/22
These resources have been developed to support the new Foundation Training Year. This replaces the Pre-registration training year, in line with the new General Pharmaceutical Council (GPhC) standards for Initial Education and Training (IET). The Foundation Training Year comes into effect for cohort 2021/22, who will commence training from July 2021 onwards. Within this FTY, tutors will now be known as designated supervisors and pre-registration trainees will now be known as trainee pharmacists.
Main changes for 2021
The main change this year is the introduction of the interim learning outcomes which will replace the GPhC performance standards. These resources highlight these interim learning outcomes and provide descriptions of the skills the trainee pharmacist could demonstrate for each. Within the designated supervisor guidance booklet, examples of activities which could be undertaken to help demonstrate competence for each interim learning outcome have been listed to support the trainee pharmacist if necessary.
Distribution
Within Scotland both resources will be shared with all designated supervisors and key stakeholders known to be involved in FTY training for the 2021/22 cohort.
A copy of both booklets have already been e mailed to all known designated supervisors in Scotland for cohort 2021/22 and will continue to be emailed as final designated supervisors are confirmed. We will email booklets in July to all trainee pharmacists starting their FTY training in Scotland. This will be further explained and discussed at their induction sessions in August 2021.
Webinars
These resources will be further supported by a number of online facilitated events. Attendance at one of these training sessions is mandatory for any designated supervisor working in Scotland with a trainee pharmacist in cohort 2021/22:
Tuesday 8 June                  7-9pm
Monday 14 June                9.30 -11.30am
Thursday 17 June              7-9pm
Wednesday 23 June          2-4pm
In addition, there will be a further, voluntary session for other members of the pharmacy team directly involved in providing training during the FTY.
Tuesday 15 June                9.30 – 11.30am
---
Contact: pharmacy@nes.scot.nhs.uk