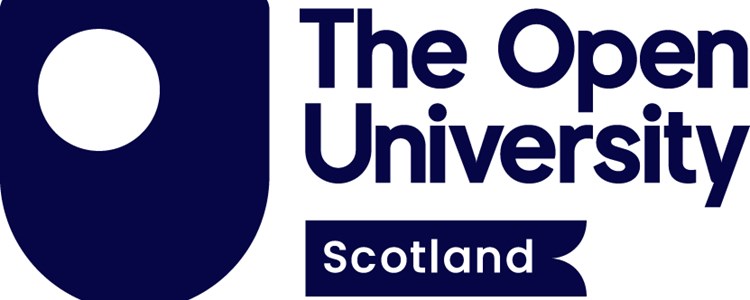 Partnership with Open University in Scotland
NHS Education for Scotland (NES) has signed a new Strategic Collaboration Agreement with the Open University in Scotland (OUiS). This draws on the strength and expertise of both organisations to deliver innovative and inclusive education and training resources to help develop Scotland's health and social care workforce and improve outcomes for the people of Scotland.
NES provides education, training, workforce development, data and technology for health and social care in Scotland. Our goal is to create a workforce that meets people's needs, as well as the needs of staff, carers, and the people of Scotland by working in partnership with our staff, learners and stakeholders.
The Open University is a world leader in providing innovative supported distance learning opportunities, including full degrees, short courses, microcredentials or stand-alone modules. Flexible study is core to the OU's offer with 74% of our students working either full-time or part-time, fitting study around their professional or personal life.
NES and OUiS share the strategic ambition of supporting the current and future workforce (including unpaid carers) to be appropriately developed through learning resources and training.
The joint agreement creates an opportunity to harness the strengths and expertise of both organisations in the design and development of the current and future health and care workforce through the delivery of education, training and workforce development, informed and delivered through innovation and educational research.
Both organisations have agreed to focus primarily on the following tangible areas of work:
exploring opportunities for nursing studies in schools
employment and education opportunities for refugees and asylum seekers
employment access routes in nursing using the OU Certificate of Higher Education in Healthcare Practice, and looking more broadly at supporting pathways from Higher National Qualifications
social care staff upskilling in learning languages for wellbeing in care settings
Welcoming the Strategic Collaboration Agreement, NES Chief Executive, Karen Reid said:
"NES's ambition is to be a world class organisation for education, training and learning, working with partners to build research capacity within the health and social care system. We know we can't do this alone.
"That's why our overall purpose is to be a collaborative, innovative and inclusive learning organisation providing high quality education, training, workforce development, workforce data and technology for Scotland's health and social care workforce. 
"We are extremely pleased to be working with the Open University, whose world-class expertise in supported distance learning will not only help develop our workforce, but also has the potential to shape new types of pathways, roles, qualifications and create new and attractive careers in health and social care."
Susan Stewart, Director of Open University in Scotland said:
"The Open University in Scotland has a proven track record of partnering with organisations to support them in developing their staff successfully.  We offer many different approaches and often create new innovative and practically relevant opportunities tailored to the organisation's specific objectives.
"Having worked alongside NHS Scotland boards and partners for many years to enhance the skills and careers of healthcare staff, irrespective of educational and social background, we are delighted to have signed this new agreement with NES to take our collaboration to the next level. It will open up numerous impactful opportunities in the health and social care sector and ultimately improve outcomes for the people of Scotland."
---
Contact: corpcomms@nes.scot.nhs.uk