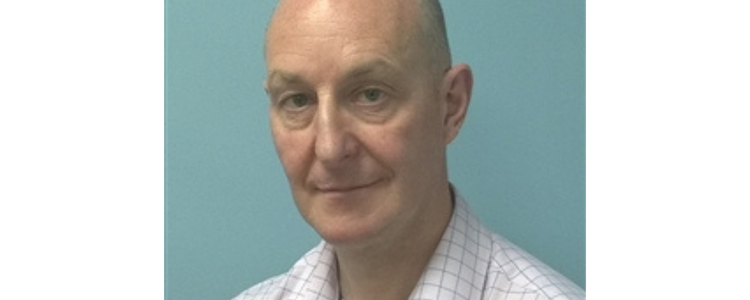 New Finance Director appointed at NHS Education for Scotland
Jim Boyle has been appointed as Director of Finance at NHS Education for Scotland (NES), from 1 February 2022. 
Jim currently works at Stirling Council, where he has held the post of Chief Finance Officer for the past 10 years.  He brings 36 years' experience in financial management and providing professional support and advice to senior decision makers in the public sector.  He recently chaired the Scottish Local Government Directors of Finance group through the challenging circumstances of the pandemic.
Jim has been the Education portfolio lead for that group for the past five years and has been involved in a number of national policy developments, including the expansion of Early Learning & Childcare across Scotland.  He played a lead role in the establishment of the Clackmannanshire & Stirling Integration Joint Board (Health & Social Care Partnership), and he has also served on the Programme Board for the delivery of Stirling Health and Care Village, a major project for the reprovision of primary care, social care, and ambulance services in the Stirling Area.  Jim is also currently the lead CFO for the Stirling & Clackmannanshire City Region Deal.
NES Chair David Garbutt said:
"I am delighted to welcome Jim to join our leadership team. Within public sector bodies, and especially at this time, the Director of Finance role is pivotal. It ensures that we can maximise our contribution to supporting and developing the health and social care workforce so that people in our communities experience good outcomes and high quality of care. So I am grateful that we have been able to appoint someone of Jim's track record and calibre."
NES Chief Executive Karen Reid said:
"Jim brings with him a wealth of experience in many of the areas NES is increasingly involved in – how to provide support across the whole health and social care landscape, and with a focus on how we can contribute to improve the health and lives of people in our communities. I very much look forward to working with him."
Jim Boyle said:
"I am absolutely delighted to be joining NHS Education for Scotland as Director of Finance. I have long been aware of the vital role that NES plays in training Scotland's health and care workforce and in ensuring that those skills keep pace with the evolving needs of our country.
"I am also aware of NES's pivotal role in delivering digital services to support that workforce and in helping to reshape other areas of our health and care services. I am very much looking forward to being part of that journey and to meet colleagues from NES and from partner organisations."
---
Contact: corpcomms@nes.scot.nhs.uk