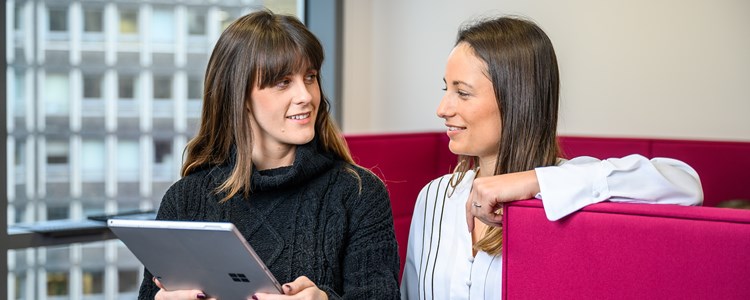 NES staff reflect on pandemic impact
The national Everyone Matters Pulse Survey report is now available. The survey covered all of Scotland's 22 Health Boards and 30 Health and Social Care Partnerships, with more than 83,000 staff members taking part.
The survey found that despite concerns about challenges in both their work and personal lives, the majority of health and care staff continue to say they would recommend their place of work to others.
Nationally, the survey heard about the impact of the Covid-19 pandemic on staff and their loved ones, with one in four stating they were supporting a vulnerable relative while, prior to the schools going back, one in four had school aged children at home. One in six had a family member who had been furloughed.
NHS Education for Scotland scores were the highest in Scotland:
Overall experience of working in the organisation: 7.87 out of 10.
Recommendation of the organisation as a good place to work: 84 out of 100
Acting Chief Executive Stewart Irvine said:
"It has been an incredibly challenging year, on so many levels, but we can all be proud of these results. They are testimony to the teamwork and professionalism shown by all of us, and our willingness to work hard, to be flexible, and to look out for one another."
"We always value feedback from staff, and while these results are very encouraging, the survey also highlights areas where we need to listen and improve. There's always more to be done, but I'm proud to be part of this team. Thank you."
---
Contact: corpcomms@nes.scot.nhs.uk