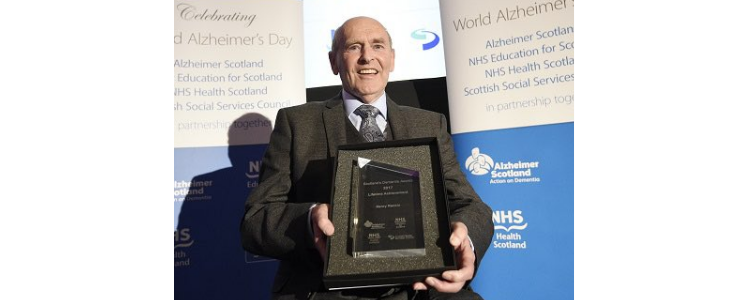 NES Tribute to Henry Rankin
We were deeply saddened to hear of the passing of Henry Rankin.

Henry worked very closely with the NES Dementia team over the past 10 years, as Chair of the Scottish Dementia Working Group. Throughout this time, he made an invaluable contribution to the development and delivery of our Promoting Excellence in Dementia workforce programme.

Henry's influence and impact has been far reaching including supporting delivery of the National Dementia Champions programme, and with his wife Anne in the development of our Supporting People Through a Diagnosis of Dementia Learning Resource. He was always resolute to enable the voice of the person living with dementia to be heard.

These activities showed Henry's deep commitment to inspire and develop the health and social care workforce to deliver high quality, outcome focused care.

On a personal level the NES dementia team will fondly remember Henry's charismatic nature and welcoming smile that made him such a pleasure to work with.

We would like to extend our most sincere condolences to Henry's wife, Anne and their family. Our thoughts are with them at this difficult time.
---