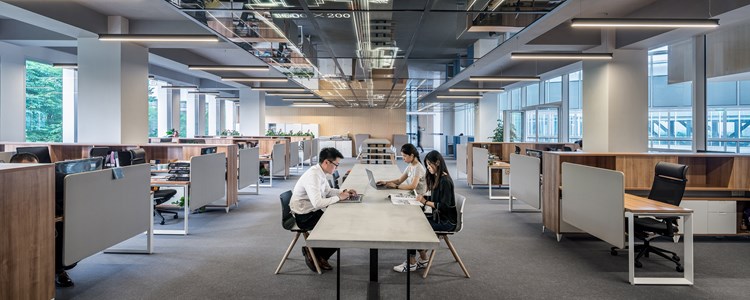 HR is changing: Jobtrain is coming
Jobtrain is the new national digital recruitment system for NHSScotland. As a modern cloud-based system, it provides improved accessibility, functionality and tracking capabilities for all users.
How can Jobtrain help me?
Whether you are a candidate, hiring manager or part of the HR Recruitment team, you will find tangible benefits the moment you start using Jobtrain.
Candidates can easily search and apply for all NES and NHSScotland vacancies via the mobile-enabled homepage. As well as being directly aligned to the NHSScotland Careers site, the increased functionality will allow you to: set up job alerts; target vacancies based on your home location; save and view previous applications; book interviews online, and altogether enjoy a more consistent end to end application experience.
Hiring managers can use, view, track, and access applications at any time. Being mobile-enabled and cloud-based, hiring managers can use a range of built-in options within Jobtrain to help identify and assess the right candidate for their role. Overall, hiring managers will have greater control and flexibility during each stage of the recruitment process and so the time to hire will be reduced.
HR Recruitment team can use the many features available when adding, editing and publishing multimedia adverts across multiple websites, job boards and social media platforms. The end-to-end recruitment process from advertising to issuing contracts will be managed from within a single system, making it a seamless experience for all users. Improved streamlining will allow the team more time to provide HR expertise and support to both hiring managers and candidates.
When is it happening?
NES is one of the last boards in Scotland to implement Jobtrain and work is well underway to ensure we are ready to go live by the beginning of December 2019.
What will the impact be during transition?
The implementation of Jobtrain has been planned to ensure a smooth transition with minimal impact on our recruitment service, particularly over the festive period when recruitment levels are generally lower than at other times of the year. When we go live, posts will be advertised and processed using Jobtrain, in place of our existing system (IBM Kenexa).
Where can I find out more?
More information will be shared with you before we go live, and training sessions will be arranged for key users to become familiar with the new system.
For queries contact hrjobtrain@nes.scot.nhs.uk
Watch Introduction to Jobtrain video
---