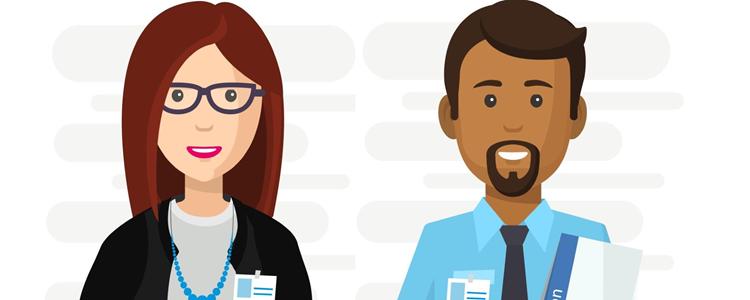 GPCP Bootcamp Programme Redesign
As we are all aware there has been significant changes to the working environment due to COVID-19 and uncertainties remain for the coming months. From a NES Pharmacy Bootcamp perspective, the uncertainty around social distancing requirements has made planning of our upcoming conferences difficult.
The decision has therefore been taken that Bootcamp Cohort 8, which was originally intended to be delivered in May 2020 and then re-scheduled for 25th & 26th November 2020 and 2nd March 2021 will no longer take place.
Instead pharmacists and pharmacy technicians will now be offered a place on an online training programme currently in development to replace Bootcamp conferences.
Pharmacists registered for Cohort 8 will be offered a place on the online GPCP Learning Pathway to support their personal development in the GPCP role. This will incorporate the already available Fundamentals of General Practice, therapeutic e-learning modules and webinars available on TURAS Learn along with monthly small group discussions lasting between 60 and 90 minutes. Small group discussions will be held using Microsoft Teams.
Time commitments will vary from pharmacist to pharmacist, depending on what reading and e-learning modules they have already completed, however it is anticipated that between 3 and 4 hours will be required in total each month to complete the pre-work and small group discussions. The current plan is to offer these monthly sessions over 12 months to mirror the main aspects delivered at Bootcamp until now. There will be the option to complete another 5 monthly sessions focussing on Pharmacotherapy level 3 delivery for those that wish to participate. Learning Outcomes for the online GPCP Learning Pathway each month will aid demonstration of competencies in the GPCP Competency and Capability Framework at Advanced Level 1.
Pharmacy technicians will be offered a place on the online General Practice Pharmacy Technician learning pathway. Pharmacy technician support will also be on a monthly basis. While still in development it is thought the pharmacy technician programme will run over 6 months and consist of a mixture of e-Learning, group discussion, presentations and webinars.
NES are aiming to start delivery of the online GPCP and pharmacy technician learning pathways in September 2020 for those that were registered for Bootcamp Cohort 8. Cohort 8 registrants will be contacted directly by NES in the next few weeks. Once this Cohort is established, it is anticipated NES will then invite newly employed pharmacists and pharmacy technicians to register for further intakes starting January 2021.
We appreciate that this is a substantial change in delivery and to answer your questions there will be a Q&A session held on Wednesday 12th August 3 to 4 pm. The meeting link is below or contact Linzi Barbour, GPCP administrator to arrange attendance.
Online GPCP learning pathway Q&A via Teams
In the meantime, if you need more information contact ailsa.macdonald@nhs.scot or laura.kenicer@nhs.scot Practice Education Coordinators for the GPCP pathway for pharmacist information or gary.fingland@nhs.scot, Programme Officer, for pharmacy technician information.
---