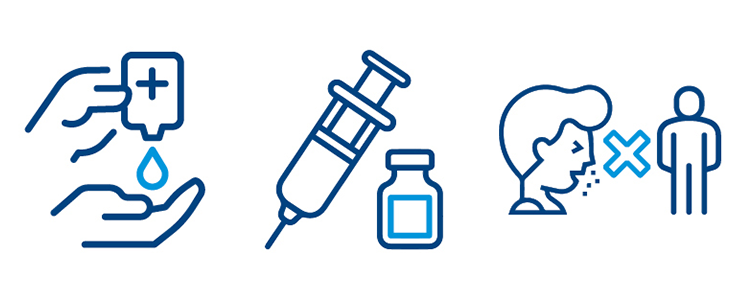 Get winter prepared with NES and ARHAI Scotland
Ahead of 2023 to 2024 winter season, ARHAI Scotland and NES have collaborated to relaunch a set of key Infection Prevention and Control (IPC) messages, that can be used to support health and care settings.
The messages – which are available as handy downloadable JPEG assets – were launched to raise awareness and help support communications around staying well during winter.
While the messages were originally developed for health and care settings, they are important messages for everybody, regardless of the setting.
Applying good IPC practices can help to keep you and other people – particularly those who are most vulnerable – safe and healthy this winter.
The resources can be used in a variety of ways to help spread the message.
View and download these resources
Find out how to use them in the video below

They will also be shared on the National Infection Prevention and Control Manual and the Infection Prevention and Control TURAS Learn Zone.
We would appreciate your support in helping amplify the campaign messages, so please do share the resources with your networks to spread the word about staying well this winter.
Contact: hai@nes.scot.nhs.uk
---