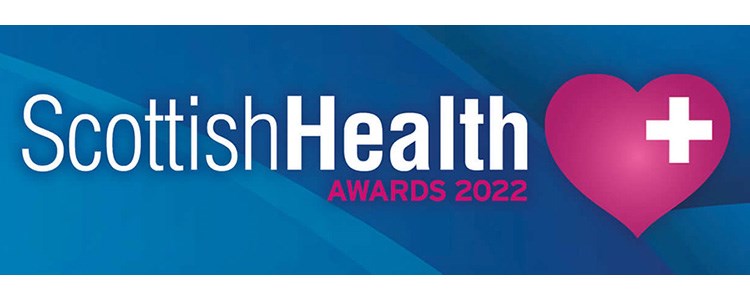 Finalists announced
The finalists of the Scottish Health Awards 2022 have been announced.
The awards recognise those working across NHS Scotland and its partners delivering high quality health and social care services to the people of Scotland.
Judges had the difficult job of selecting the shortlisted individuals and teams from over 750 nominations.
This year's finalists are as follows:
Leader of the Year (Sponsored by NHS Education for Scotland)
Jan Thomson, NHS Ayrshire & Arran
Fiona MacKenzie, NHS Grampian
Morag Curnow, NHS Tayside
Support Worker (Sponsored by Unison NHS Lothian branch)
Michael Grogan, NHS Tayside
Margaret Sloan, NHS Tayside
Tammie Jamieson, NHS Dumfries & Galloway
Midwife (Sponsored by Royal College of Midwives)
Anna Campbell, NHS Dumfries & Galloway
Vicky Blair, NHS Lothian
NHS Fife Birth at Home Team, NHS Fife
Allied Health Professional
Shuna Mighton, NHS Western Isles
Karen Robertson, NHS Dumfries & Galloway
Mhairi Burke, NHS Greater Glasgow and Clyde
Care for Mental Health
Lanarkshire Care Home Wellbeing Group, NHS Lanarkshire
Psychological Medicine, Royal Infirmary of Edinburgh, NHS Lothian
Trauma Informed Cervical Screening Project Team, NHS Forth Valley
Nurse (Sponsored by Unison Greater Glasgow and Clyde)
Isobel McLucas, NHS Greater Glasgow and Clyde
Brenda Kirk, NHS Greater Glasgow and Clyde
Linda McGinn, NHS Ayrshire & Arran
Doctor
Ernest Akrong, NHS Orkney
Sineaid Bradshaw, NHS Lothian
Balasubramaniam Vijayan, NHS Grampian
A full list of finalists can be found on the Scottish Health Awards website.
All winners will be announced on Thursday 3 November at the awards ceremony in Edinburgh.
For further information about the Scottish Health Awards, visit the website.
---