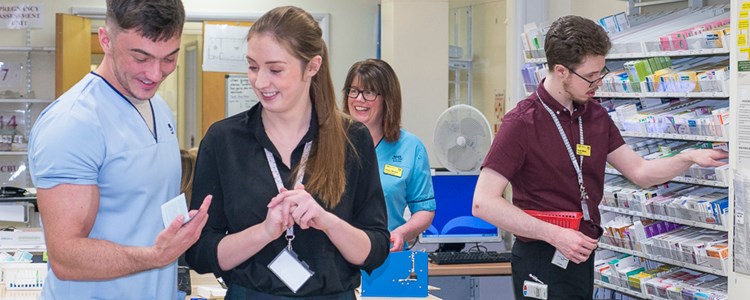 Extra support for Pharmacy training
In line with the GPhC announcement about changes being made to Pharmacy pre-registration training from this summer, NHS Education for Scotland has been working hard for some time to provide support for these new changes to the pre-registration year.
This April, we are due to publish:
NES Designated Supervisor's Guidance Resource Booklet for 2021/2022
NES Trainee Pharmacist's Guidance Resource Booklet for 2021/2022
These map existing performance standards to the new learning outcomes and provide advice on skills that should be demonstrated for each outcome (with some examples of potential activities that would support demonstration of these skills in the Supervisor's booklet).
We are also planning a number of online events for designated supervisors in June 2021 and regular peer review sessions to help support this transition throughout the 2021/2022 training year.
---
Contact: pharmacy@nes.scot.nhs.uk