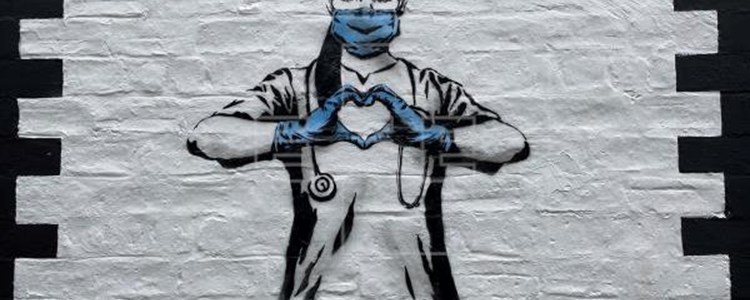 Supporting the returning workforce
The Covid-19 Accelerated Recruitment Portal was developed at high speed, meeting a national requirement for a coordinated approach to people who wanted to return to help the NHS in a time of need
As the education and training board for NHS Scotland, NES, is at the forefront of delivering digital platforms, systems and products to help health and social care staff across the country. We have extensive experience of building health and care digital services, such as the TURAS platform to support health and care professionals working in the public sector.
With this in mind, NES was commissioned by Scottish Government to develop and implement a new single web-based system (portal) to enable recruitment of health and social care staff - called the COVID-19 Accelerated Recruitment Portal (CARP).
The challenge
In March 2020, there were concerns over the ability of NHS Scotland to absorb the workload caused by Covid-19. The potential extent of staff absence due to Covid-19 was not yet known and the infection rate among the general population was uncertain. At the same time, guidance on shielding and self-isolation due to contact with Covid-19 was also emerging, potentially further affecting the NHS workforce.
Health boards were reviewing delivery of clinical care and recruiting additional volunteers locally. However, there was concern that this might not be enough to meet the expected increase in demand.
CARP takes shape
We worked quickly and in collaboration with a range of partners across the health and social care sector to develop the recruitment portal. Supported by NES staff redeployed from roles across the organisation, the new system gathered information such as:
expressions of interest from individuals
personal details
recent health and social care employment or education
This data was then processed for sharing with health and social care partners with individual health boards having responsibility for employment and payroll. We were also asked to support the completion of pre-employment checks in order to have work- ready candidates to deploy to work in healthcare settings. The portal also needed to support NES employment administration, including automated contract generation, and deployment to placements.
CARP goes live one week later
The recruitment portal went live on 29 March, hosted on the NHS Scotland Careers website. Within 24 hours, 1,055 expressions of interest were received. Following the portal's release, professional leads, board colleagues and social care representatives continued to identify and request further refinement of the expression of interest form, requiring ongoing development throughout the portal's existence.
By the end of April, we received over 18,000 expressions of interest. Each one of these required a series of checks, meaning that we had to redeploy 170 staff from across NES to carry these out.
Redevelopment of the portal
In May, to meet new demand, we next re-purposed the portal for people expressing an interest in Test and Protect roles. Again, this proved to be extremely popular, receiving approximately 20,000 expressions of interest, which were sent to NHS National Services Scotland for processing.
Throughout this time, we continued to work successfully with partners across the health and social care spectrum, resulting in thousands of extra staff deployed to the NHS during the Covid-19 pandemic.
Stewart Irvine, Acting CEO to 31 January 2021, said:
"The COVID-19 Accelerated Recruitment Portal is a prime example of collaboration across the health and care sector during a national emergency.
"We worked at pace in a responsive and flexible way to deliver a new digital system within a remarkably tight timeframe. This work has led to a greater understanding of our NHS systems, processes and workforce needs in the future. We are grateful to everyone that applied to offer to help the NHS fight COVID-19 and we are extremely proud of our staff who were able to collaborate, build relationships, and develop new skills."
Useful Links
CARP is just one of the many products created by the NES Digital team using their Turas digital platform 
---