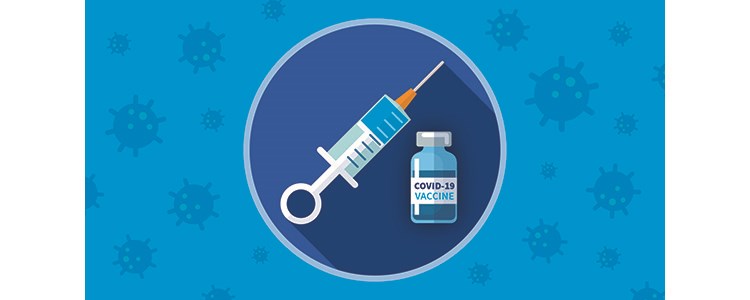 Supporting the national COVID-19 Vaccination Programme
Public Health Scotland and NES working with other stakeholders have created and continue to develop a range of educational resources and information to support vaccinators at all levels of experience and those involved in supporting the vaccination programme.

The resources can all be found on the TURAS Learn COVID-19 Vaccination Programme site which is continually updated with new resources and information as they become available.

We have been responding to user feedback to ensure the site reflects the learning needs and preferences of vaccinators.

We have produced a short video to help users navigate the site. This can be accessed from the landing page Hints and tips for navigating TURAS Learn COVID-19 vaccination programme site.

The resources consist of core COVID-19 vaccination programme learning resources which provide generic knowledge about the national vaccination programme, including vaccine eligibility and legal aspects.

There are vaccine specific materials about the Pfizer BioNTech and AstraZeneca COVID-19 vaccines. These resources cover key information including:
how the vaccine works,
how it should be stored, prepared and administered
and any contraindications, precautions and potential vaccine reactions.
A further series of webinars, in addition to those delivered to over 4000 vaccinators on the Pfizer BioNTech vaccine in December, covering the AstraZeneca COVID-19 vaccine, were hosted by NES and Public Health Scotland in January. More than 5000 practitioners joined over the 3 events.

The webinar recording from Thursday 7 January plus slides for vaccinators with notes, and information for the AstraZeneca vaccine can be accessed through the TURAS Learn COVID-19 Vaccination Programme site.

These educational resources continue to be updated as required to support this programme but do not replace the clinical judgment of practitioners. Practitioners must always ensure they are accessing the most up-to-date information, for example the COVID 19: Green Book Chapter 14a


Follow Twitter @NHS_Education and Facebook @NHS Education for Scotland for updates and new resources being added to support workforce education for immunisation.

Any questions? Send an email to: immunisation-resource@nes.scot.nhs.uk


Scotland, it's time to roll up our sleeves

People across Scotland are being encouraged to 'roll their sleeves up' and get the COVID-19 vaccine as soon as they are eligible.

A new campaign has launched to emphasise the importance of the vaccine and its safety, highlighting that it is the best way out of coronavirus, as it offers the best protection.

The vaccine will be offered to 4.5 million people in Scotland, with those most at risk of COVID-19 prioritised, in line with guidance from the Joint Committee on Vaccination and Immunisation (JCVI).

For more information visit nhsinform.scot
---
---