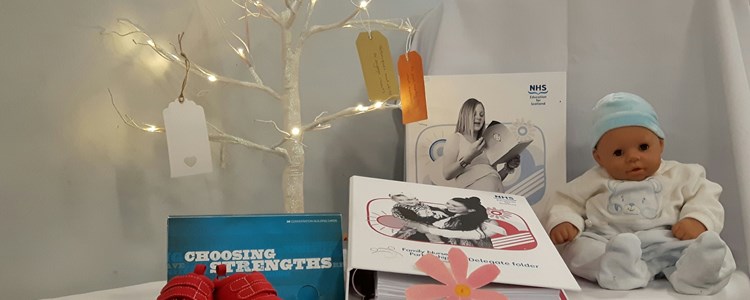 Growing the Family Nurse Partnership (FNP) education team
The Family Nurse Partnership is an evidenced based, licenced, intensive home visiting programme offered to young, first time mothers in Scotland by family nurses - from pregnancy until their child's second birthday.
Since January 2015 all education for family nurses and supervisors in Scotland has been designed and delivered by a small FNP education team based here in NES. At this point the team consisted of Marion McPhillips and Lesley O'Donnell, supported by wonderful FNP colleagues who join us as educators throughout the programme.
We would love to share with you how we have grown our team this year. So, grab that watering can and come into the garden with us.
Sowing the seeds
We are so fortunate in FNP to be part of an international community that helped us plant the seeds of an excellent education programme.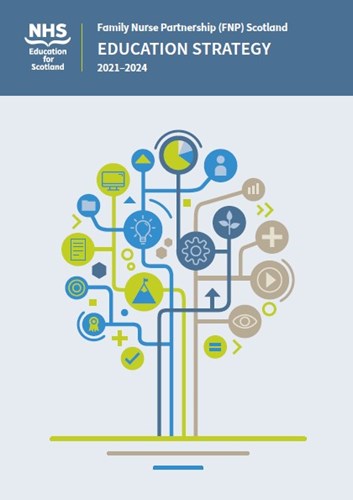 This has enabled the education team to develop a sense of capability, the skills and mastery and appreciate the values of the FNP education programme.
The seeds of excellence in education are provided through international guidance for education of family nurses and supervisors and are contextualised for growing what each country needs.
Strong roots to success
FNP is a strength-based programme with its roots firmly planted in a strong theoretical foundation based on the work of Bronfenbrenner, Bandura, Bowlby and Ainsworth.
The roots are further strengthened by the five client principles of FNP which place the client very much at the centre and firmly as the expert in their own life.
Add to that the benefit of being part of a culture of learning within NES that celebrates challenge and excellence.
Being part of the WCYPF programme within NES further supported the development of strong roots and the education programme went from strength to strength.
So much so, that colleagues from Norway and Northern Ireland have commissioned NES to facilitate education for their new family nurses, these strong roots have also enabled us to remain strong when we could have been blown over.
Growing and growing
As FNP has expanded across Scotland the educational demands have increased year on year as has the curriculum.
To keep our roots strong and build an even stronger trunk we have been delighted to welcome two new senior educators to our team. Heather Membride and Dorothy Ann Timoney bring with them a wealth of experience in FNP and other nursing and midwifery roles.
The strong roots we have established and strengthening the 'trunk' enable us to continue to flourish and we are delighted to have them with us.
Heather and Dorothy Ann now support our delivery of the core education, building on their clinical knowledge and skills, working with nurses to make the connections and extend their capabilities.
"The deeper the roots, the greater the fruit!"
We are now beginning to see the result of strong roots and trunk in the fruits of our education.
We are so delighted to have developed and published the first FNP Education Strategy… a first in the international FNP (known as Nurse Family Partnership (NFP) in other parts of the world) community.
We were thrilled to hear that this has been shared with clients who have been able to recognise how they can influence the education for family nurses and supervisors in the future.
Over the past year we have continued to receive positive evaluations of the education provided and through a deeper review of one cohort of nurses we also were delighted to note that the nurses felt that the education prepared them well for their work as a family nurse.
We continue to share learning with our colleagues and have shared how we have continued to support the education of family nurses and supervisors throughout Covid with the FNP/NFP international clinical advisory group.
Perhaps one of our shiniest fruits so far has been the securing of SCQF Level 11 credit rating for the core education programme. We look forward to offering this to new family nurses from September 2022 where they can, on successful completion of assessment, gain a professional award in family nursing.
Looking out at our FNP garden in winter we recognise there is still much to do but our commitment to quality and teamwork, through a culture of openness and honesty will empower us to deliver an education programme with the care and compassion our FNP clients deserve.
"Learn character from trees, values from roots and change from leaves"
Tasneem Hammeed 2013
---